Sejda PDF Desktop vs Bluebeam: Comprehensive Comparison
There are many PDF editors today, but it's not always that easy to find a suitable one to work with your documents easily. One of them is Sejda PDF Desktop, and we've compiled a Sejda review to find out which useful features it provides. Also, you will find a Bluebeam description that is one of the Sejda alternatives.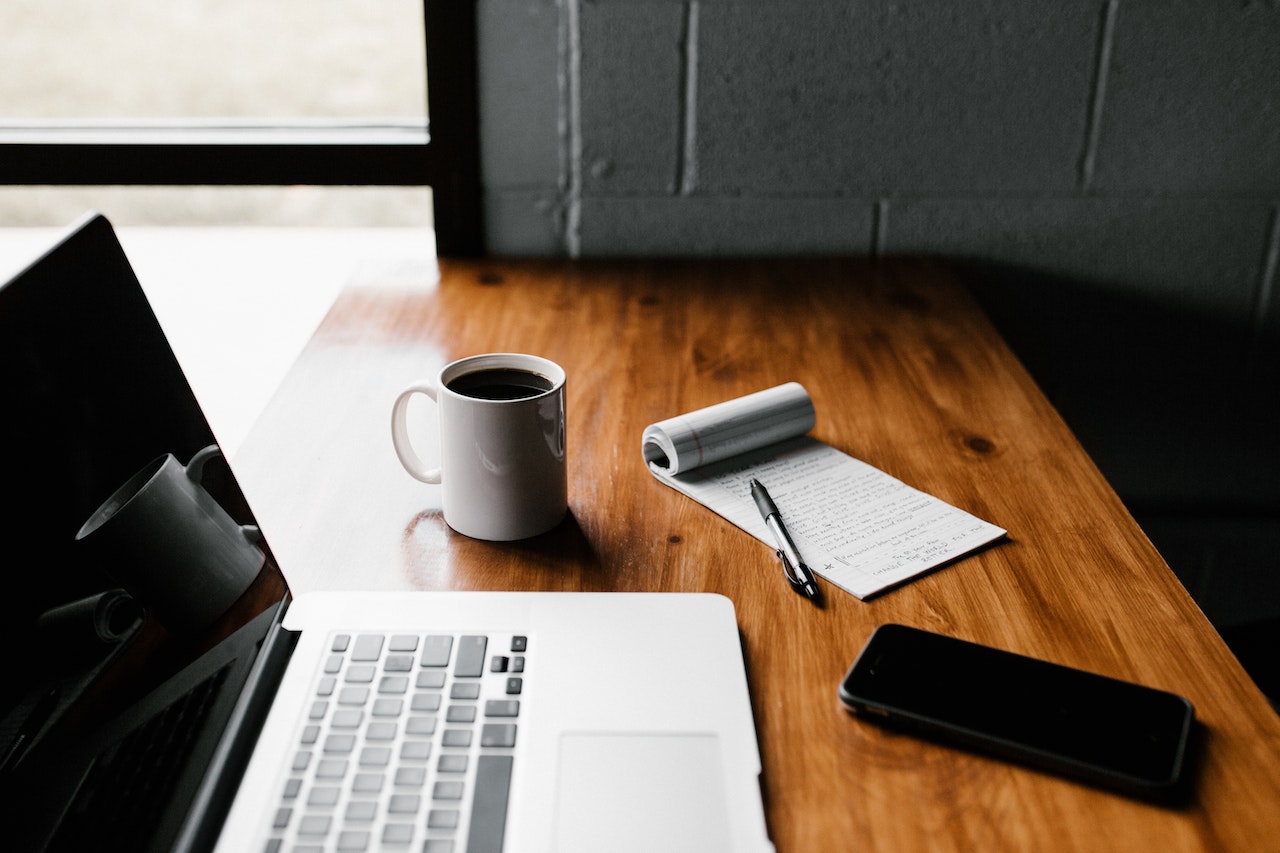 Software Overview
Both editors have their pluses and minuses for users. Below, you will find the key features each service offers.
Sejda PDF Desktop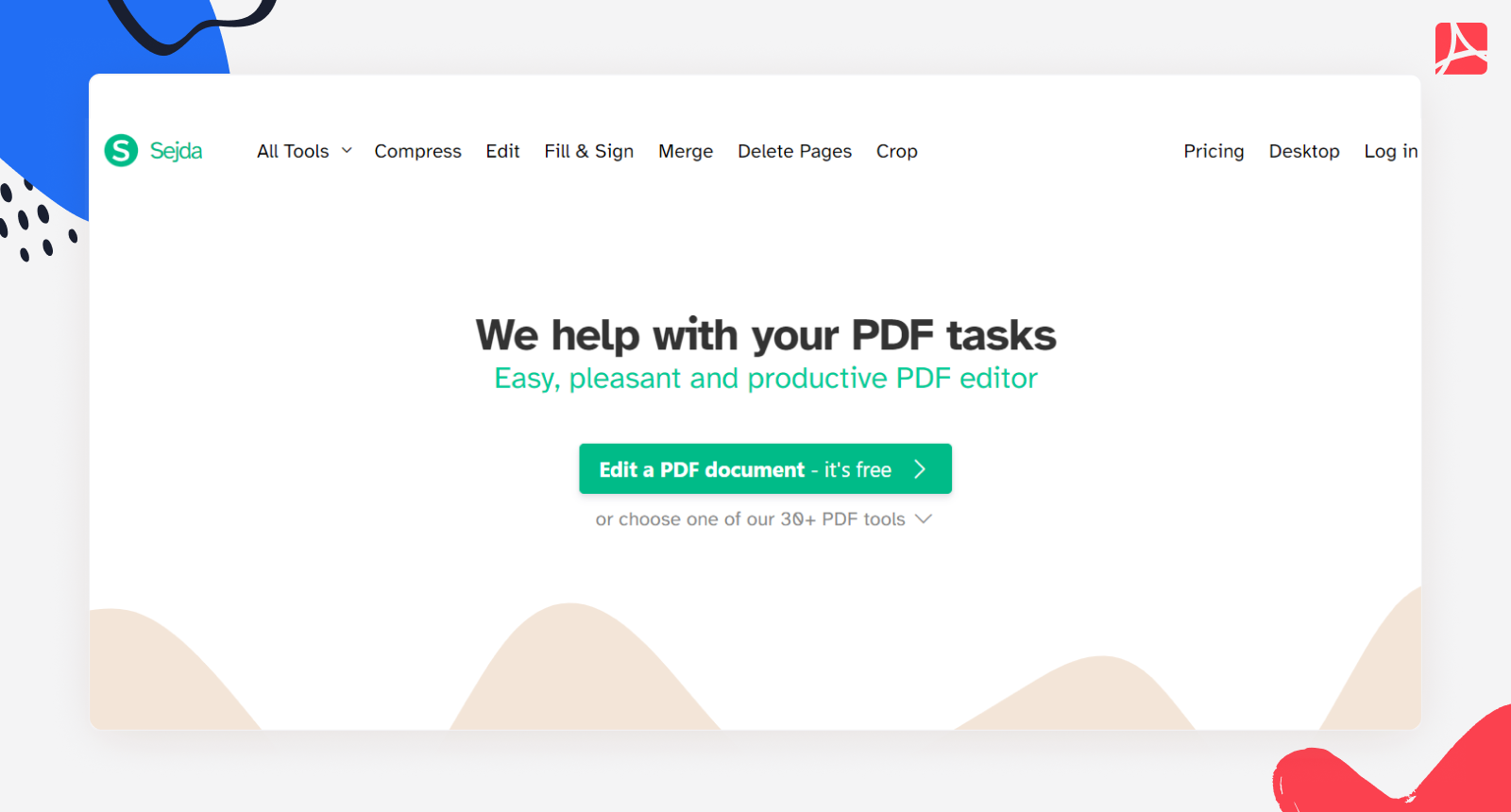 Though this application can't be used online (you should download it to benefit from the service), there is also Sejda Web for online work. Besides editing PDF, it has quite many functions to offer. You can create a PDF from different pages, or, on the contrary, you can split it by pages, adjust various sizes, and add bookmarks. Among other features you can use, there are PDF conversion and watermarks. After you finish working with your document, you can compress a PDF if needed.
Bluebeam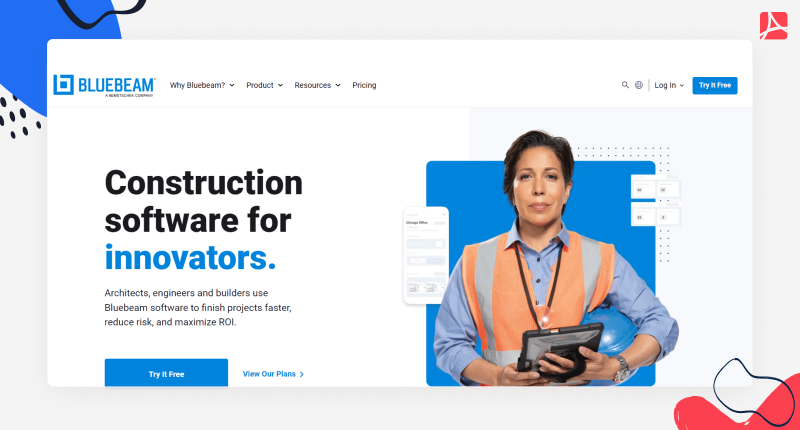 Bluebeam is one of the popular Sejda PDF editor alternatives that was designed for construction companies to work with PDFs. However, this editor is also convenient for other types of documents. You can insert text and change it as well as add comments and markups. In addition, there is a cloud service Studio where you can save your projects and documents.
Tools Comparison
So, which editor to choose? Let's compare them according to the main features.
Signing documents
Sejda offers three ways to sign your document. First, you can type your name, and the service will create a signature. Other methods include drawing it with your mouse or trackpad and downloading an image of your existing signature. If you want to create a signature, you should choose a signature field, and a new window with several ways to do this will open.

Bluebeam provides only two methods to sign a PDF. You can either upload a quality photo of your signature or use a pen tool. The second option can be applied with your mouse or a pen tablet.

Winner: Sejda PDF Desktop.
Integrations
As noted before, Bluebeam provides its own cloud service where you can register and save your files further. You should connect to your account in the application. There are guides on how to create your ID and turn on the Studio feature.

Sejda has an integration with Google Drive now. Therefore, you can upload a file from your PC or choose one from Google Drive. You can easily save your files there.

Winner: Sejda PDF Desktop
Support
Both Sejda and Bluebeam have a professional support team. If you want to ask a question about Sejda editor, you should visit the official site and write your message there.

Bluebeam support contacts can be found on the top of the site somewhat easier than Sejda's ones. Overall, its interface is more user-friendly. You can fill out a form, and their staff will contact you.

Winner: Bluebeam
More Opportunities for Editing PDF
Overall, these services offer top-quality features. However, your choice is not limited to these two tools. You can also try an online editor PDFLiner, which is one of the best Sejda Desktop alternatives. With PDFLiner, you can edit the text inside your PDFs, add images, comments, watermarks, share them with other users, and save them in your account. Besides, it provides a large form library where you can choose the document required. PDFLiner offers four methods of making an e-signature too. It's not the whole list of useful PDFLiner features, but you will surely have more opportunities for editing PDFs
Go Paperless with PDFLiner
Fill out, edit, sign and share any document online and save the planet!